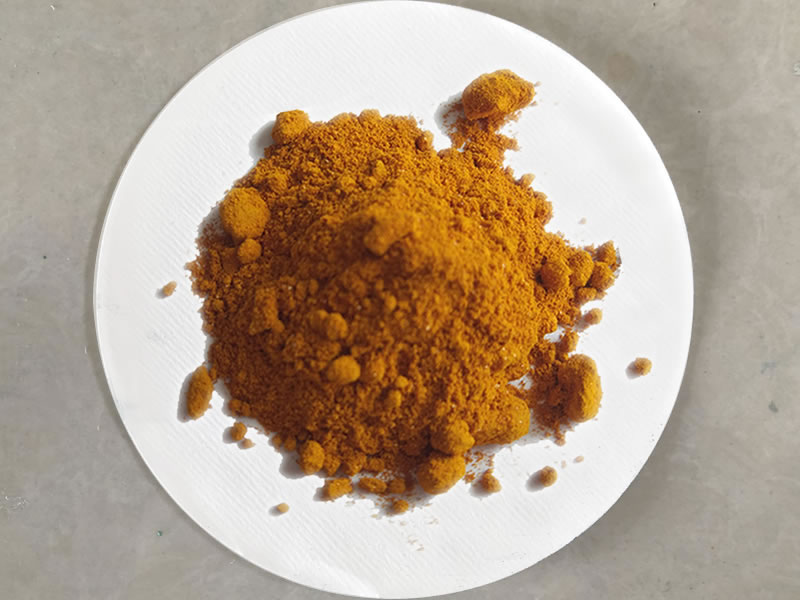 Auramine O, Color Index, Basic Yellow 2
C.I.: 41000.
CAS Number: 2465-27-2.
Molecular Weight: 303.83.
Molecular Formula: C17H22ClN3.
Strength: 100%.
Appearance: Yellow to brown powder.
Shade: To the similar standard of GB.
Properties: It is very soluble in water and alcohol.
Packing: Woven bag/paper drum, 20kg/25kg carton with inner plastic bag, 18 cartons/pallet, 20 pallets/20'FCL.
Usage: Used for textile for wool, acrylic, paper, leather and so on.
Dyeing for paper, silk, nylon, hemp etc. fabric. Auramine o is a yellow fluorescent dye; Very soluble in water, soluble in ethanol; Used to stain acid-fast bacteria in sputum or in paraffin sections of infected tissue and as a component of the truant auramine-rhodamine stain for tubercle bacilli; Used as an antiseptic agent.